Pfleiderer Jura Polska
About us
Jura Polska Ltd. began its operation in the Polish market in 1999
as a daughter company JURA Spedition GmbH with the seat in Neumarkt.
In January 2005, JURA Polska Ltd. became a part of the PFLEIDERER group in Poland
and a company with 100% Polish capital. At the moment, our enterprise is one of the largest national shippers in Poland.
We would like to invite you to cooperate with our company.
We offer you services of highly qualified team of forwarders, whose core consists of forwarders with FIATA, Zurich professional certificates. The basis of our team's operation is a unique system (ERP class, compatible with SAP) for coordination of national traffic.
Moreover, we are one of the few companies in Poland which belong to the group of specialized forwarders. We specialize in providing shipping services for the wood processing sector.
I hereby would like to invite you to cooperate with us.
Krzysztof Brzostek – President of the Board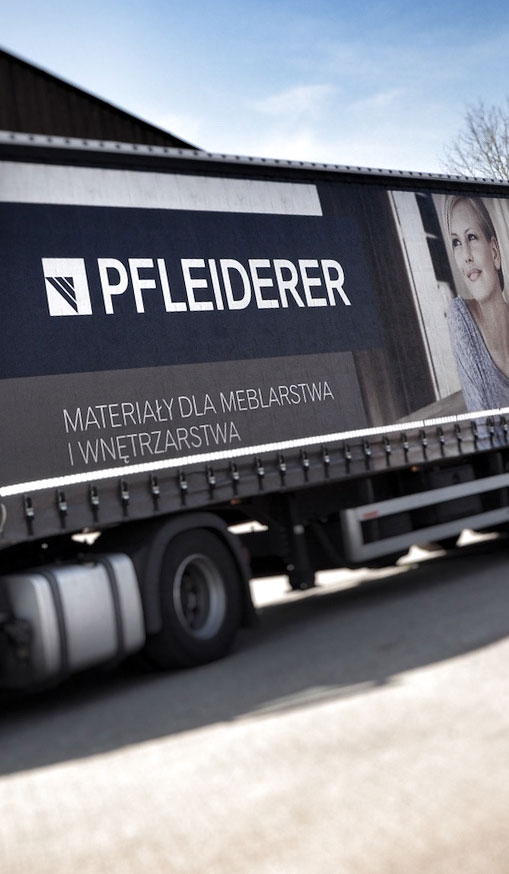 Wholecar forwarding
National
Our team of highly qualified forwarders provides services using nearly 440 trucks. They cooperate with us on the basis of permanent forwarder contracts. We manage all shipping orders and truck deployment through an innovative and unique ERP-class information system (compatible with SAP) which enables vehicle coordination.
Our regular customers have direct access to the system via the website which enables them to track current progress in order realization as well as the current prognosis for availability of delivery trucks. Permanent cooperation with verified forwarders combined with truck pool monitoring, freight quality control and the scope and expiry date of the present insurance policy allows us to guarantee the security of transactions in whose realizations we participate.
Wholecar forwarding
International
Our forwarders have years of experience and devotion which combined with the use of verified haulers and marvelous insurance protection are the main advantages of our company in international forwarding.
Thanks to permanent contracts with numerous haulers, Jura Polska Ltd. organizes freight forwarding both within and outside the EU, with special attention paid to CIS.
We have the capability to offer our customers comprehensive solutions from heavy and oversized transport organizations for forwarding services for investment projects.